Location
The property is located in the Peak District National Park in the Village of Hayfield.
The property is accessed via a private lane which connects to Kinder Road. Hayfield Village centre is approximately 1 mile/1.5km to the South West of the property.
The property sits at the bottom of the Kinder Plateau and has extensive views of the stunning peak, which is the highest point in Derbyshire.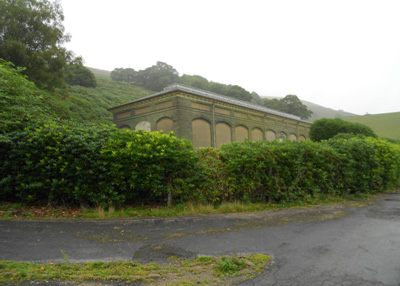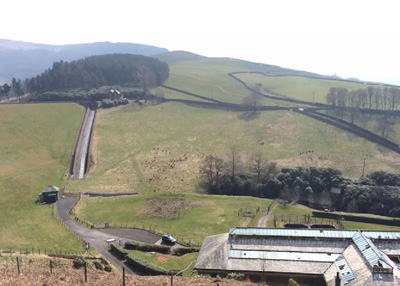 Description
The property is a former water treatment works building, which has been decommissioned. All plant has been stripped from the property and the floorspace extends to approximately 10,000 sq. ft. (929 sq. m.).
Built in 1912, the main building was formerly a filterhouse. Within the embankments at the front of the property are two substantial water tanks which have also been decommissioned and are empty.
The buildings sit in mature landscaped grounds of 0.91 hectares (2.25 acres) surrounded by countryside to the north and Kinder Reservoir and its ancillary facilities to the south, east and west. Much of the site area is formed by an embankment situated to the north of the building
Planning
The land or buildings do not have the benefit of a planning permission for any alternative use. The property is located within the Peak District National Park and interested parties should make their own enquiries. Tel. 01629-816200.
Access
The property is served via a private lane that connects to Kinder Road which is an adopted highway.
Services
The property does not have the benefit of any services. Interested parties should make their own enquiries as to the availability of services.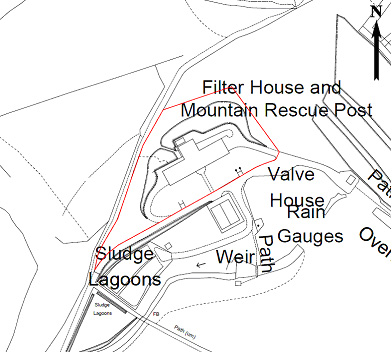 Tenure
The property is offered on a freehold basis.
Viewing and further details
Due to Health and Safety considerations, prospective purchasers will not be able to view the property at this stage. The property can be viewed from the footpath to the North which leads on to Kinder Scout. Video footage is available at the top of this page, a PDF version of the sales brochure can be downloaded below:
Method of Sale
The Client is offering the property on a subject to planning basis.
The deadline for the submission of offers is 12 noon on Wednesday, 9th September 2015. Offers should be submitted to Ian Thomlinson at Land4homes, offers via email are acceptable.
Interested parties should provide a proposed scheme (1:500 sketch plan and accompanying elevation details) together with a statement that they have engaged with the Planning department at Peak District National Park and an indication of how the proposed purchase is to be funded.
Prospective purchasers should be aware that the vendors will be enforcing covenants to ensure that the future development is in accordance with the proposed plans and that any future use does not compromise the operation of their existing facilities.